Yummiest Chocolate Cookie Recipes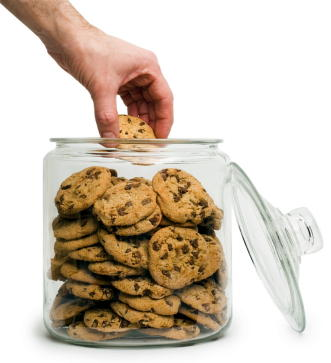 These really are the yummiest chocolate cookie recipes. Also included in this section are recipes for brownies and a variety of chocolate bars. They are tested favorites that are sure to please. Cookies make the perfect dessert for home, potlucks, picnics, and packed lunches.
Most of these recipes make a large enough amount of cookies. You should have cookies left after you and your family have enjoyed some of them fresh from the oven.
My advice: Freeze some to enjoy later! You could also roll the dough into logs, wrap in plastic, and freeze to cook at a later date.

Best Chocolate Chip Cookies
These really are the best chocolate chip cookies.

Caramel Chocolate Bars
Caramel and chocolate taste so good together as you'll see when you bake these simple but tasty bars.

Chewy Chocolate Chip Cookies
These chewy cookies taste great and are more healthy because they are made with oatmeal. Recipe makes approximately 8 dozen
Chocolate Chip Cookie Bars
These delicious chocolate chip cookie bars are quick and easy to bake.
Chocolate Crinkles
Chocolate Crinkles are my personal favorite cookies. Who can resist these chocolate cookies with chocolate chips covered with powdered sugar?
Chocolate Marshmallow Brownies
These yummy brownies begin with your favorite boxed brownie mix. Spruce the brownies up by adding marshmallows and chocolate chips. Quick and easy to make.
Chocolate No Bake Cookies
These are the ideal cookies to make during the hot summer months when you don't want to heat up your kitchen.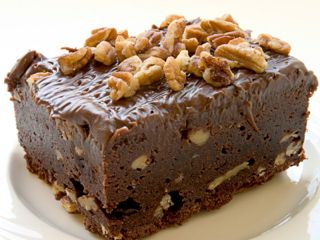 Chocolate Toffee Bars
If you enjoy both chocolate and toffee, you will want to make these wonderful toffee bars. Recipe yields approximate 5 dozen bars.
Hershey Brownies
These fudgey brownies are perfect for a chocolate treat to take on picnics or potlucks. Or enjoy fresh out of the oven at home! Either way they are sure to please. Recipe makes 12-16 brownies.
Hershey Kiss Cookies
These popular cookies offer a combination of peanut butter and chocolate. Recipe comes from Hershey's popular cookbook, Hershey's Recipe Collection.
Oatmeal Chocolate Chip Cookies
The oatmeal in these cookies makes a fabulous texture. This recipes makes about 4 dozen tempting cookies.
White Chocolate Chip Cookies
The perfect recipe for white chocolate chip cookies. You can use white chocolate chips or coarsely chopped chunks of white chocolate. Yummy!
Pumpkin Chocolate Chip Cookies
The ideal cookie for those of us who love both chocolate and pumpkin. Use canned pumpkin or your own homemade pumpkin puree to make these flavorful cookies. Make sure you try this chocolate cookie recipe.
If you are a family on the go, get honest advice from real moms (and dads) on selecting the best stroller for your needs from this helpful website: Stroller-Obsession.com.
Do you have a question about chocolate? Do your search here:

Back to the Top: Yummiest Chocolate Cookie Recipes
Satisfy Your Chocolate Addiction