Share Your Recipes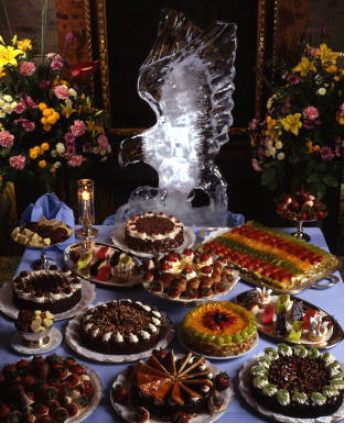 Share your recipes. Do you have a favorite chocolate recipe that you'd like to share with others? Recipes recommended by real people are usually the most prized recipes. With your help we can create the best collection of cooking with chocolate creations on the internet.

Share your own recipes with the guests who visit here. Come back often to see the latest recipes submitted by others! If you have a passion for chocolate, this is the place for you.
If you also have a website with recipes, share one of the recipes from your site. You may add a link at the bottom of the recipe linking to your site which also contains the same recipe.
Add your favorite recipes to this site.
Do you have a great chocolate recipe? Share it!
Back to the Top: Share Your Recipes
Satisfy Your Chocolate Addiction
Visit these Recommended Sites
Ready for a California Wine Tasting Tour? Learn all about touring the California Wine Country at Cheers2Wine.com Save money by printing free wine tasting coupons for selected California wineries.

If you live in San Diego or will be visiting soon, learn all San Diego attractions, San Diego beaches, San Diego resorts, and romantic things to do in San Diego. San Diego tourism thrives because of the fabulous San Diego weather and all the fun things to do. Get insider tips at SanDiego-Romantics.com