Hershey Chocolate Factory
Hershey Chocolate Factory, the largest chocolate factory in the world, is located in Hershey, Pennsylvania. This is a popular vacation destination that is enjoyed by thousands of chocolate lovers every year.
The first stop begins at Hershey's Chocolate World, the visitor's center for Hersheys. Visitors don't actually tour the factory. Instead of taking a tour of the factory, visitors are treated to a free simulated tour ride. At the end of this 12 minute ride everyone is treated to a complimentary treat.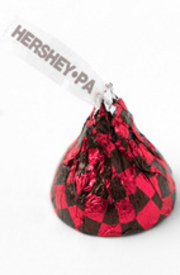 Really Big 3-D Show is an animated musical adventure featuring in which Hershey characters come to life with dazzling special effects. Presented numerous times throughout the day at Hershey's Chocolate World. There is an admission fee for this fun show.
You'll find that there are lots of other things to do at Hersheys.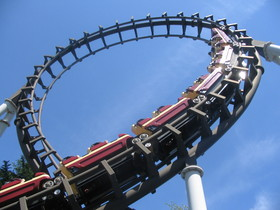 Hershey Park is a chocolate themed amusement park. Enjoy over 65 Hershey Park rides and attractions including 11 roller coasters and 9 wild water attractions, and 20 kiddie rides. You'll experience live entertainment, interacting with chocolate product characters, games, shops, and restaurants. Hershey Park is open throughout the year with hours varying according to the season.
Hershey Concerts
Hershey has three exciting venues for concerts, sport activities, and other events. Learn about upcoming events and how to get tickets by clicking on this link.



Hershey Trolley Works offers a variety of tours that let you journey through the streets of Hershey on a trolley led by a singing conductor. See the chocolate factory, Mr. Hershey's mansion, and the unique kiss streetlights on this fun-filled tour. Tours begin at Hershey's Chocolate World.



The Hershey Story is a museum located in downtown Hershey devoted to chocolate and the life of Milton Hershey. Learn how Mr. Hershey built a chocolate empire. Explore the fascinating exhibits, chocolate lab with hands-on experiments, chocolate tasting, cafe, and museum shop.
Hershey Gardens provides 23 acres of gorgeous flowers and themed gardens including a rose garden, Japanese garden, oak grove, Children's Garden, and rock garden. The most popular attraction is the an outdoor Butterfly House, where you explore the world of butterflies. Hours vary by the season and there is an admission fee.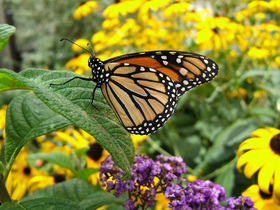 Do you have a question about the Hershey Chocolate Factory? Do your search here:

Back to the Top: Visit Hershey Chocolate Factory & Enjoy Hershey Park Rides World
Satisfy Your Chocolate Addiction